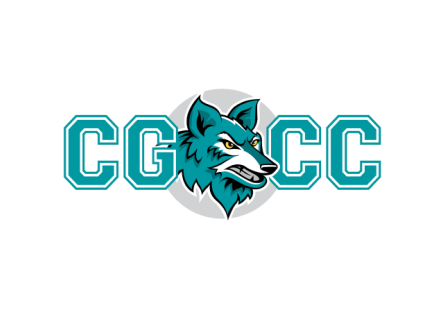 No matter the learning format, your Fall Semester 2020 academic success can be built around the support you receive from our resources. We are here to help you achieve your goal no matter where you are learning. 
In addition to that valuable time with your instructor, we have ways to help you learn no matter where the learning takes place!
Academic advising starts here!
If you've already met with an academic advisor at CGCC, you may be familiar with Advisor Notes.  This is a way to communicate about course planning requests, ask quick questions, or review suggestions from prior visits.  
If you have more than a quick question for an advisor, give them a call or email them!  Feel free to call 480.732.7317, email Advisement@cgc.edu or text the Virtual Enrollment Services team at 480.351.2221.
Tutoring support at your fingertips
All CGCC students have access to our Learning Center for help with your writing, math, science and other course-related tutoring. The Learning Center has tutors, online appointments and additional handouts and videos available to help you ace your course.  
Log in to Brainfuse and use Tutor Match to schedule an appointment with CGCC tutors from the math, science, and writing centers. Tutor Match will show which tutors are available once you have chosen a subject.
Students can also use Discord to connect online with a CGCC math or science tutor. 
Think outside the book
Even if your class is online or virtual - the CGCC library is here for you! With eResources, critical research instruction and information on copyrights, the library can help you find your source.
Burning the midnight oil on that research project? The Ask a Librarian feature can help you 24/7 so you won't be late turning in that assignment. 
Students who would normally use the CGCC Library's Course Reserves to access their required textbooks can request copies of materials by contacting circ@cgc.edu for Pecos campus classes and circwil@cgc.edu for Williams campus classes beginning August 24. Make sure to include the class and page numbers needed when contacting the library. EX: GBS150 pages 10-20. You can also request physical books from the general collection for curbside pick-up beginning in August. If you are not sure which books you need to support your research, Library faculty can provide research support remotely beginning August 24 or you can connect with ASK a Librarian, 24/7 research support. 
Bring on the tech!
The current COVID pandemic has encouraged us all to  embrace technology to adapt as we continue to learn and work remotely. Innovative technology has proven to make our lives a bit easier. Now that many classes won't be in person, the best way to support your academic success is wirelessly. 
Here's a few tech-related resources that can make your academic life easier.  
Canvas App
Canvas is your daily space for: 
communicating with your instructors, 
accessing your courses, 
downloading and submitting assignments, and 
taking quizzes. 
Your instructor will also leverage Canvas to provide you with assignment feedback. This key resource is available for desktop use here - but convenient for mobile use as well. Download the mobile app on Google Play or App Store today.
Recommended Tech for Online and Live Online Courses 
Now that many classes won't be in person, the best way to support your academic success is wirelessly. 
Need to know how to set up a cell phone hotspot, where to find free wifi or how to tether? Check this out. 
Our very own CGCC Computer Lab has a new Virtual Help Desk with call-in, video chat, and Discord options for contacting them.  
It's hard to dig into your class while on a tiny phone screen! We recommend a laptop, a strong wifi signal and a camera to ace your upcoming semester. Need access to this resource? Contact us here. 
Finally, there is a one-stop shop to help you find the academic support you need. Whether you are a veteran or need disability services, CGCC is here to help!
#Heretohelp 
Not sure where to get started, call us at 480.732.7317, text the Virtual Enrollment Services team at 480.351.2221 or email the advising team at Advisement@cgc.edu with your concerns. We're truly here to help.