Wednesday, December 9, 2020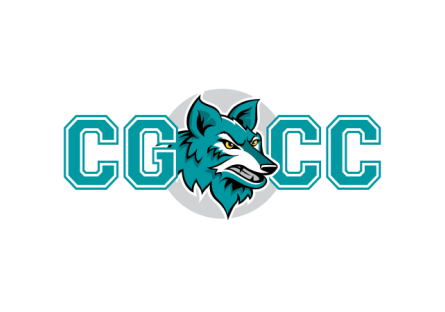 Chandler-Gilbert Community College is proud to partner with the Town of Gilbert on a business recovery program. In September, the Gilbert Town Council AZCares Subcommittee recommended that $18 million be allocated to support Gilbert businesses as part of the #GilbertTogether Business Recovery Program. This program was created to support the relief, recovery, and resiliency of Gilbert businesses.
On September 29, the Gilbert Town Council authorized a contract with Maricopa Community Colleges focused on providing technical assistance resources for the business community and Gilbert residents. Career and technical training opportunities are being provided by several Maricopa Community Colleges: Chandler-Gilbert Community College (CGCC), Mesa Community College (MCC), and the Maricopa Corporate College (MCOR). The colleges will provide entry-level career and technical programs to assist Gilbert residents who have been impacted by COVID-19. Courses offered support growth in high demand professions with average wages at or above the median Maricopa County wage. Under this contract, the colleges will also provide up to 200 hours of technical assistance to interested businesses. Gilbert has allocated $150,000 for this contract and the Council AZCares Subcommittee has recommended that $2 million be allocated for business resiliency assistance. Staff will be bringing additional assistance opportunities forward for consideration.
"We are honored to continue to serve the Town of Gilbert and its residents as part of the Business Resiliency Assistance," said Gabriela Rosu, CGCC Dean of Instruction. "These career and technical programs are designed to enable students to quickly enter the workforce with the skills needed for in-demand careers."
Gilbert was allocated $29.2 million out of the $441 million in CARES act funds given to the State of Arizona by the federal government. The $29.2 million was restricted to covering public health and safety expenses, effectively freeing up money within Gilbert's general fund that was previously allocated to these expenses. After the Gilbert Town Council approved the reallocation of general fund money on August 11, 2020, the #GilbertTogether Business Recovery Program was created through the Council AZCares Subcommittee convened to explore the use of these funds.
"By providing Gilbert residents with access to workforce programs at CGCC, we hope to spur economic growth in the town," said Ángel G. Fuentes, CGCC Interim Associate Dean of Workforce Programs. "Our Certificates of Completion (CCL) training programs are available in a variety of fields, from artificial intelligence and machine learning to aircraft maintenance, all of which can directly lead to above-average paying careers." 
"In partnership with the Gilbert Chamber of Commerce, Gilbert surveyed local businesses to create a program that focuses on their recovery concerns and needs," said Gilbert Economic Development Director, Dan Henderson. "The #GilbertTogether Business Recovery Program was designed to provide immediate relief, sustainable recovery, and long-term resiliency for Gilbert businesses. Our business community provides necessary jobs and positively impacts the quality of life that Gilbert is known for, and we intend for this program to help our businesses in their time of need."
In addition to technical assistance being provided by Maricopa Community Colleges, the #GilbertTogether Business Recovery Program various resources available for those impacted by COVID-19. Businesses can apply for low-interest microloans with Desert Financial Credit Union, join the #GilbertTogether HUUB to receive consultant support with CO+HOOTS and Local First Arizona, and acquire customers through the online platform, Hownd.
The #GilbertTogether Business Relief Grant closed on December 17, 2020 but will roll out a second phase in January 2021. 
Additional information about the #GilbertTogether Business Recovery Program can be found at gilbertaz.gov/BizPrograms.