Thursday, December 10, 2020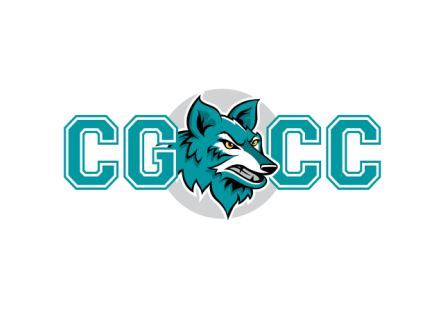 A learning community pairs courses into one integrated learning package for student success - a learning community. A smaller group of students, say up to 25, take these multiple classes together as a team, but with different instructors for each course. Assignments in the courses are integrated, showing how what you learn in one class, has application and meaning in another course. This helps students feel more connected to the school as well as gaining deeper understanding of the topics.
Considering a Learning Community for Spring 2021? Here are some benefits to consider:
You get a built-in support system with the same students in the same classes
Smaller number of classmates means more interaction with your instructor
The smaller numbers means you explore topics at a more in-depth level
Learn team-building skills, critical for your future career advancement
These benefits will help strengthen your academic growth. For students new to college or returning from a break, having this sort of paired learning and support can mean the difference to advancing successfully. And during a pandemic, we can all use a little extra help.
The courses you'll take as part of a learning community may be together in one class or through shared assignments and topics. 
Here's how it works: 
Let's say you sign up for the Introduction to African-American Studies (AFR110 37051) course, which looks at the history and cultural characteristics of the African-American experience. As part of your learning community, you would also take African-American literature (ENH114 31550), a survey course looking at African-American writers. One course helps put the other in perspective to enhance the learning. Working with your Advisor, you can determine what requirements for your degree/educational goals these two courses address. You can sign up for this learning community here. 
Spring Semester Learning Communities
For the spring semester, here are some other opportunities for you to be part of a learning community:
"Imagining the American Dream" 
This grouping pairs First-Year Composition (ENG102 14641) with Contemporary U.S. Literature and Film (ENH255 14654 or 14794 ) to learn how to write about racial, ethnic, gender, class and religions differences as illustrated in our current culture.
"In sickness and in health: Dying to become an E patient (Enabled, engaged, empowered)"
In this learning community, you will pair First-Year Composition (ENG102 14644 or 14923) with the College Critical Critical Reading and Critical Thinking (CRE101 14697) course to help you better analyze, interpret, develop and share the critical thinking needed to articulate in this world of misinformation.
"Get Psyched"
This learning community pairs First-Year Composition (ENG101 14673) with Introduction to Psychology (PSY101 16553 or 16738) where you'll explore and learn to write about memory, emotion, intelligence among other topics. 
"Catching Shadows: A Cultural History of Photography"
Pairing First-Year Composition (ENG101 14695) with the History of Photography (ARH115 15119 or 15145) will introduce students to multimedia storytelling pairing images with the written word.
For all of the learning community courses in Find a Class, click here.
No matter which learning community you become a part of, you'll find more ways to succeed!