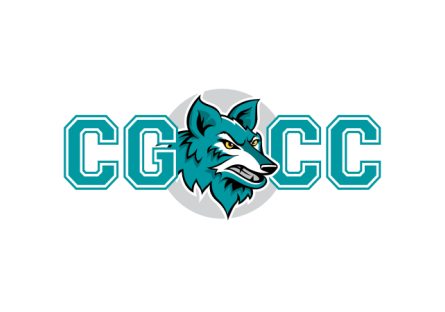 Resources, support, outside the classroom
We understand how stressful not knowing what's in store for the Fall Semester can be. But we have also compiled some helpful resources for to make your life outside of class time easier and support your academic success.
Whether your class is in person, live online or remote, the Student Center app is your go-to source for your courses, grades, financial aid awards, etc. The Find a Class page is where you will find your instructor, what time your class begins, what textbooks or other resources you need as well as a description of the topic.
Sometimes you need more help with basic resources whether it's with housing, food or transportation, CGCC is here to help. 
While we are still trying to follow the best guidelines as to whether they will be in person or online, you can still access resources to help you study. The campus library is your source for course or research material. And don't forget about the Learning Center and tutoring support. CGCC also offers technology support at your fingertips. The CGCC academic advising team can help you achieve your goals.
Money matters
The best way to reach our CGCC Financial Aid office is via email, financialaid@cgc.edu
No internet?  No problem - you can also call to leave them a voicemail at 1.855.622.2332 and they'll call you back.
You can also use the Virtual Enrollment Services Team number at 480.351.2221 to text them for help.
Visit the CGCC Career Services website and check out their tabs under Off-Campus Jobs and Maricopa Career Link.  
Contact Career Services via email at ​career.advisor@cgc.edu for help with resumes and cover letters
For immediate employment needs, check out the Arizona@Work website for openings.  
Remember if you are interested in Federal Work-Study jobs on campus for next year that you need to both complete a 2020-21 FAFSA (fafsa.gov) and apply through Career Services. 
Books, we've got books
The CGCC Bookstore has helpful information about textbook rental returns, and how to get books for fall classes. 
You can also contact our bookstore with questions directly at chandler@bkstr.com or 480.732.7352
Students who would normally use the CGCC Library's Course Reserves to access their required textbooks can request copies of materials by contacting circ@cgc.edu for Pecos campus classes and circwil@cgc.edu for Williams campus classes beginning August 24. Make sure to include the class and page numbers needed when contacting the library. EX: GBS150 pages 10-20. You can also request physical books from the general collection for curbside pick-up beginning August. If you are not sure which books you need to support your research, Library faculty can provide research support remotely beginning August 24 or you can connect with ASK a Librarian, 24/7 research support. 
Making your way around, peacefully
We'll let you know as soon as we know how the Fall semester will move forward. Just keep checking your email and our social media channels and you'll be in the know!