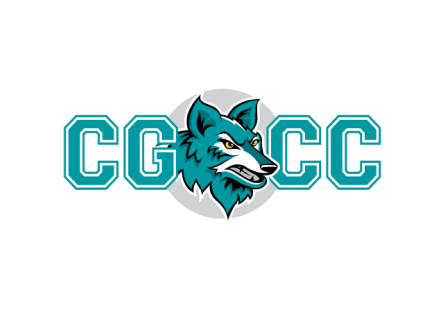 Dear CGCC Community,
 
Recently, our nation experienced another horrible tragedy in the murders of eight people at three different Asian-owned businesses in Atlanta. Unfortunately, we have seen escalating violence directed towards those of Asian and Pacific Islander heritage across our country this past year during the COVID pandemic, and these acts remind us of the unjust history many Asian American and Pacific Islander communities continue to experience. I'm very sorry for this late message and I want to express our sadness and solidarity with the families of the victims and our Asian American communities.
At Chandler-Gilbert Community College, we remain committed to fostering a learning and working environment in which all of our students and employees can learn, contribute, and flourish. We are made better and stronger by our colleagues, students, and neighbors of Asian or Pacific Island descent, and we are responsible for embracing and empowering these individuals and communities as we at CGCC serve the Southeast Valley. We are committed to the health, safety, and wellbeing of all. As educators and seekers of knowledge, we also refute baseless claims against any group of people as being the cause of the global pandemic and will not tolerate racism or acts of hatred.
For our Asian American and Pacific Islander colleagues and students, I acknowledge the sorrow, anger, and fear you may be experiencing at this time. Please know that counseling services are available for students if they need someone to talk to with our Counseling Faculty. For faculty and staff, confidential resources are also available to you through the Employee Assistance Program (EAP). I'd also like to share these additional resources for AAPI mental health collected by the NASPA Student Affairs Administrators in Higher Education.
For all of us at CGCC, we can make a difference in our communities by continuing to learn: to better understand the experiences of others, including our Asian American and Pacific Islander communities, and how we can eliminate anti-Asian racism and xenophobia . Together, we must recognize where racism and these inequities arise at CGCC and remove them from our campuses and classrooms. I encourage you to review some resources that have been shared with me to support this learning:
Read More:
Surge in Anti-Asian Racism During the Coronavirus Pandemic
Videos to Watch:
Actions We Can Take:
We know that the pain and suffering caused by racism is felt by many of our Communities of Color in Arizona and across the nation. The work that CGCC does and can do more of can make the world a better place each day, and this gives me hope. I hope you will join me in helping to carry and remove these burdens felt by our colleagues, students, and dear friends at CGCC and across our communities.
Sincerely,
Dr. Greg Peterson, President
Dr. William Guerriero, Vice President of Academic Affairs
Veronica Hipolito, Vice President of Student Affairs
Bradley Kendrex, Interim Executive Vice President of Administrative Services
Dr. Bernadette La Mazza, Associate Vice President of Business Operations
Jenna Kahl, Associate Vice President of Institutional Engagement
Angel Fuentes, Interim Associate Dean of Workforce
Dr. Felicia Ramirez-Perez, Dean of Enrollment Services
Gabriela Rosu, Dean of Instruction, Academic Affairs
Chris Schnick, Dean of Arts and Sciences, Academic Affairs
Dr. Anne Suzuki, Dean of Student Development