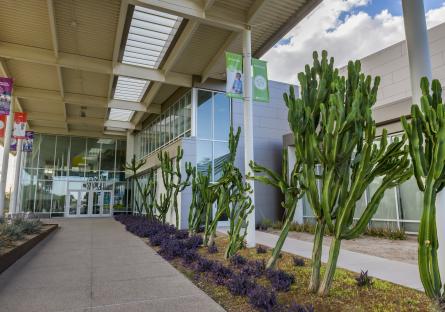 Chandler-Gilbert Community College (CGCC) is proud to announce that we have been awarded a Title V grant focused on the success of our Hispanic students and improving and institutionalizing key positions, initiatives and strategies around their success and the college's position to meet all of our students' needs.
We are currently looking for someone who is passionate about equity, eager to project manage across multiple teams and goals and willing to dive into the CGCC culture and make a difference!
---
CGCC is proud to be recognized as a Hispanic-Serving Institution (HSI), a designation from the U.S. Department of Education that recognizes accredited, degree-granting higher education institutions with 25 percent or more total undergraduate Hispanic and Latinx student enrollment.
"We are so honored to be recognized as a Hispanic Serving Institution. This is a sign of the commitment we've made to our Latinx community members and neighbors to prioritize inclusive curriculum, resources and student support," said College President Dr. Greg Peterson. "The designation opens opportunities for CGCC to apply for federal funds reserved for minority-serving institutions. Ultimately, it will equip our college to better serve our Hispanic and Latinx students throughout their academic careers. In addition, we've found that the strategies we employ in serving our Hispanic and Latinx students will actually benefit all of our students, so this is a great win for the entire college. We are excited about the future of CGCC and our ability to offer an accessible education to all of our community members."
CGCC is one of 22 schools in Arizona to earn the HSI designation, and one of nine within the Maricopa County Community College District. Nationally, HSIs represent 18 percent of all colleges and universities, yet enroll 67 percent of all Hispanic and Latinx undergraduates.
---