Monday, December 19, 2022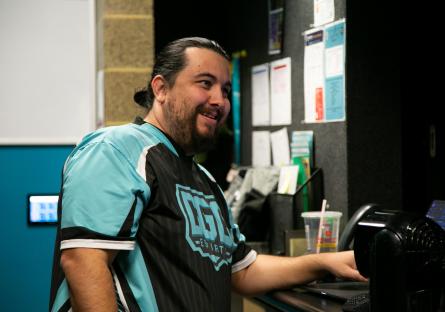 Howl Yeah, We're on the Attack!
by Mike Curtis, Esports Coordinator
Coyote Esports has had one of its most successful semesters. We began our fall semester with 127 students trying out to compete for CGCC in League of Legends, Overwatch, Rocket League, Valorant, Call of Duty, Halo, and Smash Brothers. Our most popular game was Valorant, with 39 students trying out. Each of our teams (apart from Rocket League) has 5 starters and 2-3 subs. Rocket League has 3 starters with 1-2 subs. We narrowed down those 127 students to 74 students and put together 11 competitive teams. This is the largest number of students that we have ever had compete for CGCC. The teams are as follows: 2 League of Legends Teams, 1 Overwatch Team, 2 Rocket League Teams, 3 Valorant Teams, 1 Call of Duty Team, and 1 Halo Team.
Over the past 10 weeks, our Esports teams competed against students from all 9 of our sister colleges in the Maricopa Colleges Esports League (Maricopa.edu/Esports). Coyote Esports placed first in the Fall Preseason League in League of Legends, Overwatch, Rocket League, Valorant, and second in Call of Duty behind Paradise Valley. Our Smash Brothers Ultimate players placed first in Singles and Doubles, and our Crew Team placed second behind Paradise Valley Community College.
We are looking to continue our momentum in the spring season. We will host the Maricopa Colleges Esports Championship games at Chandler-Gilbert Community College on May 6, 2023. We would love to take home the gold at our own campus.
Stop by the Esports Lab in Library 102 or check us out on Twitch. See our Spring Game Schedule below.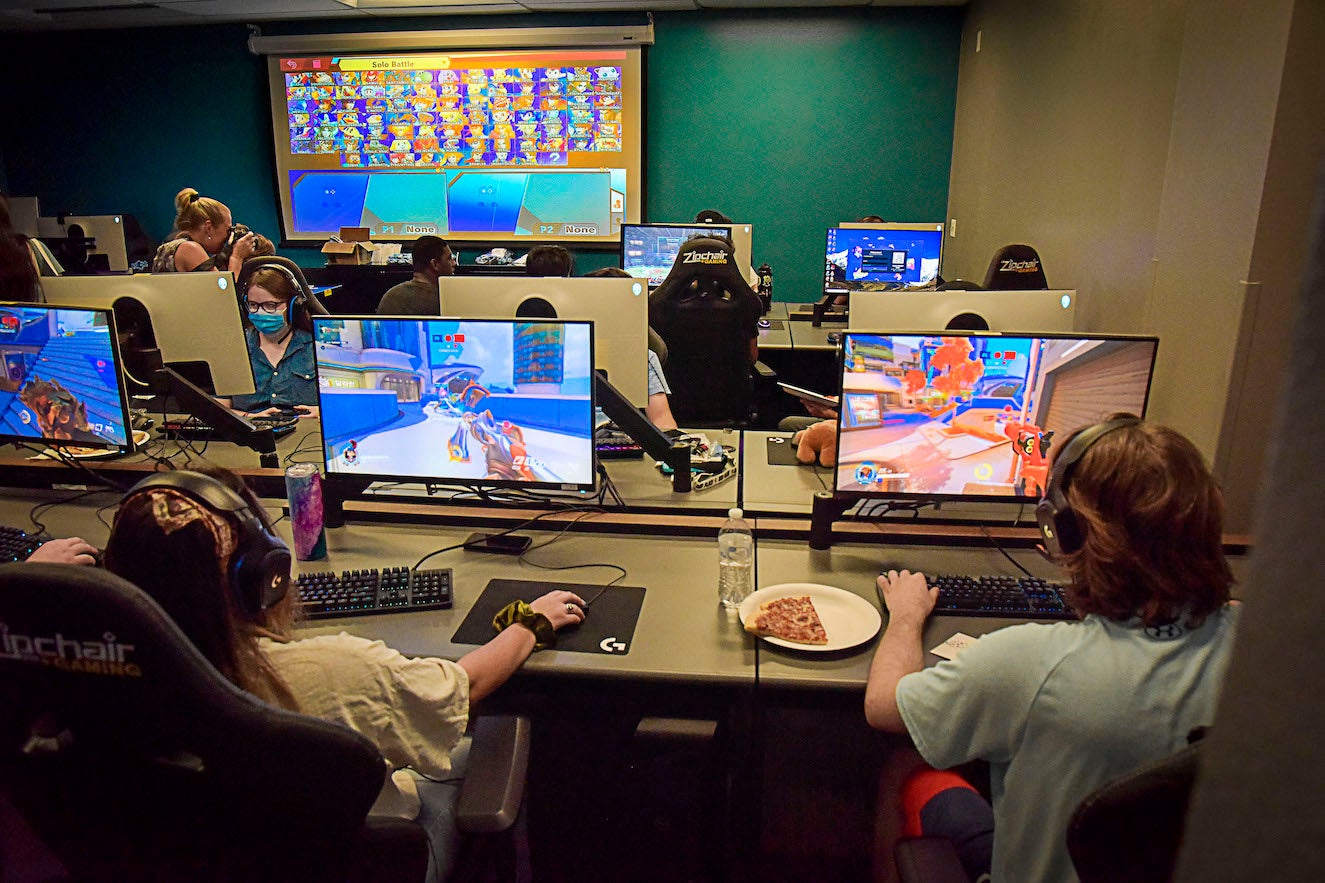 Weekly Game Schedule:
Mondays - League of Legends @ 7 pm
Tuesdays - Overwatch 2 @ 7 pm
Wednesdays - Rocket League @ 7 pm
Thursdays - Valorant @ 7 pm
Fridays - Call of Duty - MWII @ 7 pm
You can view all games live on the MCEL Twitch Channel or the CGCC Twitch Channel. 
Show your support by following us on Twitch, Twitter, and Instagram. 
Let's Go Coyote Esports!