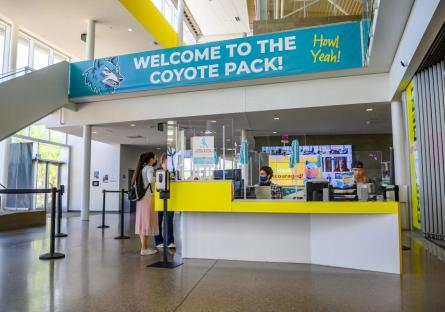 Fall 2022 is just around the corner!
If you can't make it during the work week to enroll for classes, don't worry, we've got it covered. Chandler-Gilbert Community College is holding two Saturday enrollment options for fall semester academic advisement.
On August 13, 2022, Live Enrollment Support will be available for virtual enrollment from 9:00 a.m. to 1:00 p.m. Students can access the service by visiting https://www.cgc.edu/live-enrollment-support and will be able to have questions answered in real time to compete fall enrollment.
If you prefer to meet in person, advisors will be available for walk-ins at the Pecos Campus (2626 East Pecos Road) on August 20, 2022, from 9:00 a.m. to 1:00 p.m. Come in to help identify your class schedule.
If you're a new student, make sure to sign up for our New Student Welcome event once you're enrolled! On August 20, 2022, our faculty and staff will be on campus to help you navigate college, learn about the resources available to you, and connect with your peers and instructors. We want your First Year Experience to be a great one! Register at https://cgc.campuslabs.com/engage/event/8133189.
Need more information? Call 480-732-7000.