Tuesday, October 25, 2022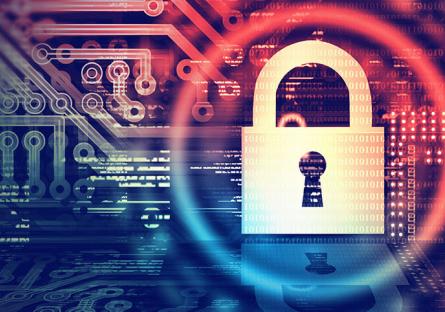 Chandler-Gilbert Community College (CGCC) is now officially a Cybersecurity Awareness Month Partner with CISA—the Cybersecurity and Infrastructure Security Agency—one of the youngest U.S. agencies (and growing massively in importance) under the Homeland Security and various other agencies banner. They are public-facing for everything from communications of zero-day cyberattacks to combating dis/misinformation. As a partner, it is CGCC's responsibility to share their Cybersecurity Awareness Month 2022 overarching theme, "See Yourself in Cyber." According to the CISA, "while cybersecurity may seem like a complex subject, ultimately, it's really all about people." Find out more at https://www.cisa.gov/cybersecurity-awareness-month.
Professor Miguel Fernandez, CGCC Residential Faculty, notes that online or phone can target anyone, of any age. "But there is a growing threat of fraud targeting seniors, the abuelas and abuelos, tios y tias, in both English or Spanish," he says. To help this community, he and other faculty and staff put together a PSA of tips to help protect older members of the Arizona Community—particularly the local Hispanic community—from increased cyber fraud, phishing, and social engineering threats. "Cyber fraud vulnerability is connected to or parallel to vulnerabilities to dis/misinformation in general and vulnerability to technology-amplified inequity and targeting," said Fernandez.
Watch the video in English and Spanish:
English version (https://youtu.be/hCWj2KB4m7I)
Spanish version (https://youtu.be/XR9TRkA65l4)
Although many of these tips seem simple, there are a great deal of individuals and businesses falling victim to cyber crime. In fact, it is costing the world approximately $6 trillion a year, making these crimes more lucrative than the global illegal drug trade, according to data provider Cybersecurity Ventures.
Yet there are not nearly enough resources to fight these crimes. Winnona DeSombre, leading Information Security Researcher, presented the following testimony to a Congressional Economic and Security Review Commission: "the United States does not currently have adequate cyber defenses, personnel, supply chain security, or international technical and standards leadership..." Among the recommendations to fix this problem, the Commission was advised to double education budgets in regards to cybersecurity.
There are a variety of different careers within the cybersecurity field. The Cyber Career Pathways Tool, developed by the National Initiative for Cybersecurity Careers and Studies, in partnership with the Federal Cyber Workforce Management and Coordination Working Group, can help determine the best cyber position to complement your interests. Explore it at https://niccs.cisa.gov/workforce-development/cyber-career-pathways-tool.
CGCC's cybersecurity program is designed to offer students a wide range of opportunities through various degrees, certificates of completion, and industry-standard certification training, with several different pathways available to get students workforce ready. See https://www.cgc.edu/degrees-certificates/computer-and-information-technology/cybersecurity-3197-aas for the courses and options.
Stay cyber safe!