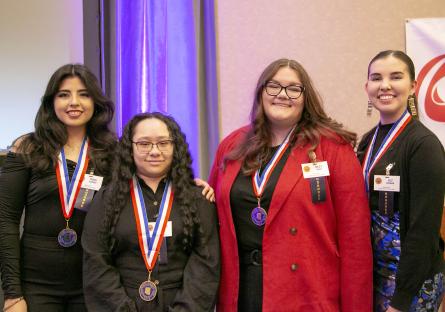 Chandler-Gilbert Community College (CGCC) students Frida Nandayapa Guzman, Lily Guzman, Riley Snow, and Sabrina Young were honored during the 2023 All-Arizona Academic Team Recognition Ceremony on Wednesday, February 22, 2023.
Students are nominated for the academic team by a review committee of staff and faculty. Selection is based on academic achievement, leadership, and engagement in college and community service.
"We had an excellent showing from our four nominees in what appears to have been a very competitive year," said Ryan Cain, CGCC Student Services Director, "and we're extremely proud of what our students have accomplished."
To be selected for the All-Arizona Academic Team, students must maintain a GPA of 3.5 or higher, be in good academic standing while working toward an associate's degree, and be involved in volunteerism and service that extends their education beyond the classroom. The teams are judged in three rounds, first by local businesses and civic, education, and government leaders. The second and third rounds are in Washington, D.C., with judging by federal agencies and national education associations. All nominees received a 60-credit tuition waiver to ASU, NAU, or UofA, plus a scholarship from CGCC based on their rankings.
CGCC's 2023 State Rankings for the All-USA Academic Team nominees are as follows:
Lily Guzman earned All-Arizona 1st Team and received a $1,000 college scholarship

Sabrina Young earned All-Arizona 1st Team and received a $1,000 college scholarship

Frida Nandayapa Guzman earned All-Arizona 2nd team and received a $750 college scholarship

Riley Snow earned All-Arizona 1st Team and received a $1,000 college scholarship
In addition to the All-Arizona teams, two of the students were also selected as 2023 Coca-Cola Academic Team Scholars:
Sabrina Young, Silver Scholar, Williams Campus

Riley Snow, Bronze Scholar, Pecos Campus
Selection as a Coca-Cola Scholar is based on individual students' scores. These students received additional scholarships from the Coca-Cola Scholars Foundation as well as a commemorative medallion. "The Coca-Cola Scholars Foundation has a long history of providing financial assistance to outstanding students at community colleges," said Jane Hale Hopkins, President of the Coca-Cola Scholars Foundation.
All scholarships awarded are intended to help students reach their educational goals as they transfer on to one of Arizona's three state universities: Arizona State University, University of Arizona, and Northern Arizona University.
Scholarships are provide by Phi Theta Kappa (PTK), the international honor society of two-year colleges and academic programs; the American Association of Community Colleges; Arizona Community Colleges; the Arizona Board of Regents, and the Follett Higher Education Group.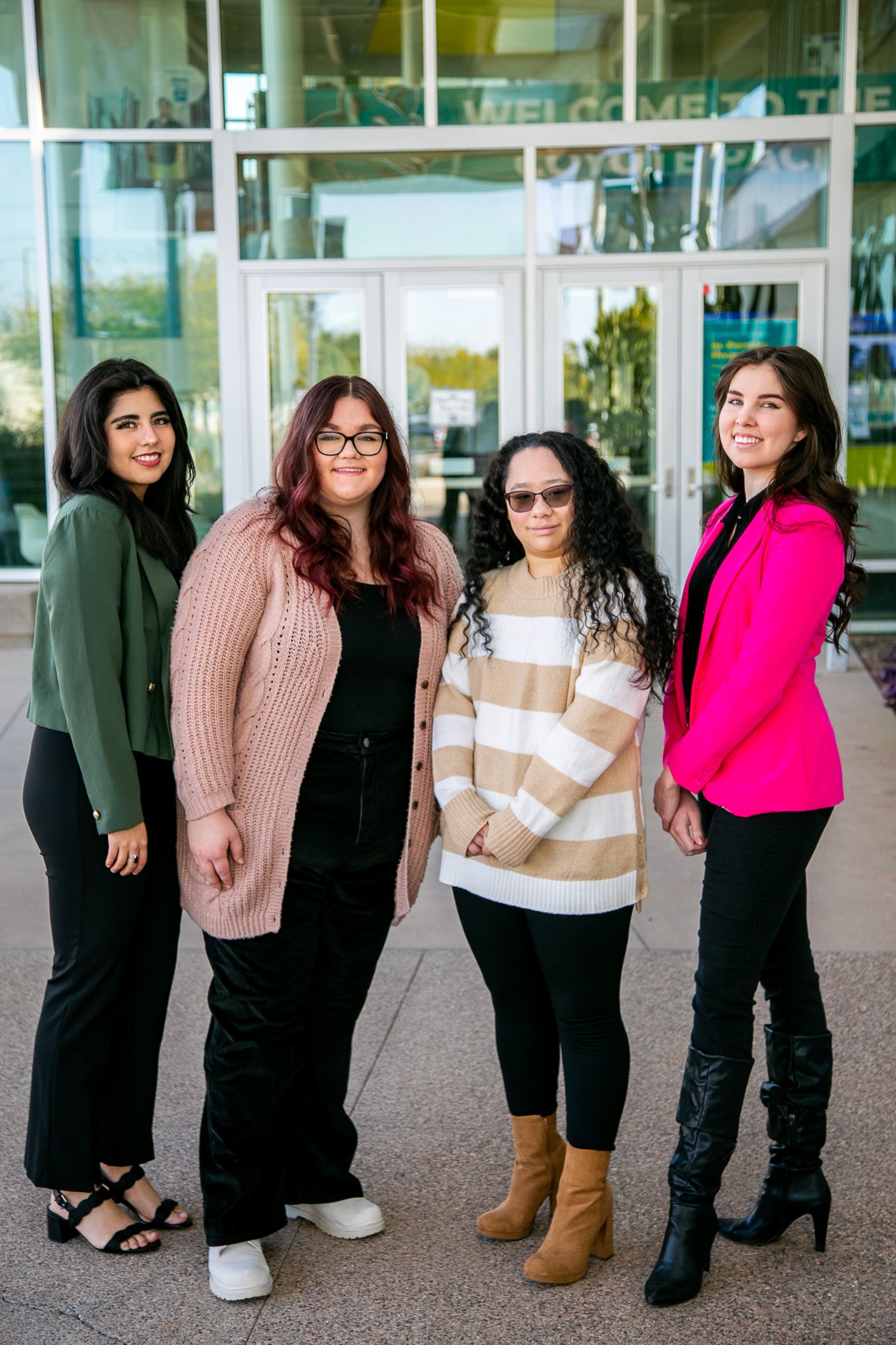 Frida

Nandayapa

Guzman,

Riley Snow, 

Sabrina Young, and

Lily Guzman