Monday, September 25, 2023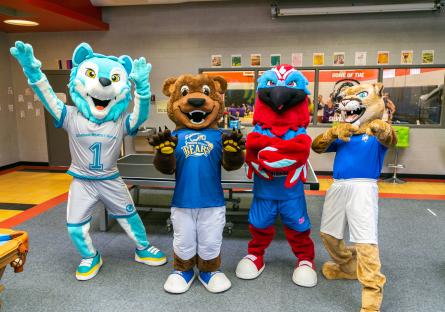 Cody the Coyote got together with some of his Maricopa Community College mascot friends last week to attend Spirit's birthday party at the Boys & Girls Clubs of the Valley in Phoenix!
The party, put on by Fiesta Bowl Charities, is an annual birthday bash for Spirit, the solar flare mascot of the Fiesta Bowl. Spirit and the other mascots definitely burned bright for the kids in attendance, participating in a blow out that included a field day, mascot football game, cake, and lots of fun.
There were lopes and lumberjacks and coyotes and cats, as 11 mascots from all over the state made it a very special afternoon for the kids. And besides all the fun, Dick's Sporting Goods donated $2,500 for new sports equipment for the kids at the Jerry Colangelo Branch of the Boys & Girls Clubs! The event is part of the Fiesta Bowl Charities' commitment to being "More than just a game," and it was definitely more than just a birthday party.
Cody the Coyote (CGCC), Thor the Thunderbird (MCC), Bumstead the Bear (Phoenix College), and Paws the Puma (PVCC) were excited to be alongside Arizona sports icons as well as many of Maricopa's university partners, like ASU, NAU, and GCU. They signed shirts, interacted with the kids, and there were high fives all around for the volunteers and attendees.
Of course, it was not without a little competition, too. The mascots took the field for their own football game, which was a little difficult since many of them are sporting paws instead of hands. Thankfully Sparky and Spirit were able to get some touchdowns, and the kids cheered on all of their favorites from the sidelines.
Happy birthday Spirit. Hopefully this year is bigger and brighter than ever for the Fiesta Bowl Charities and those impacted by their generosity!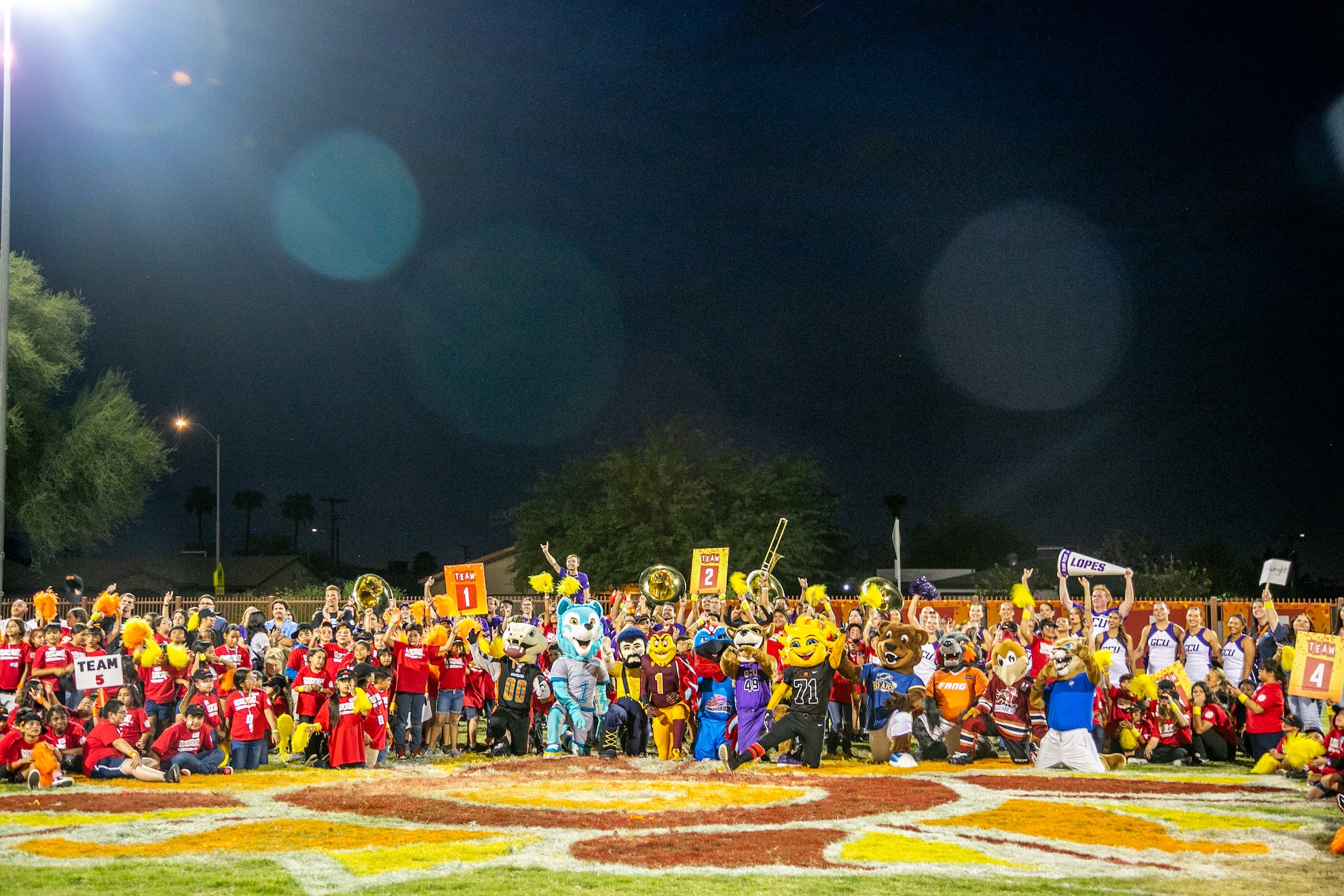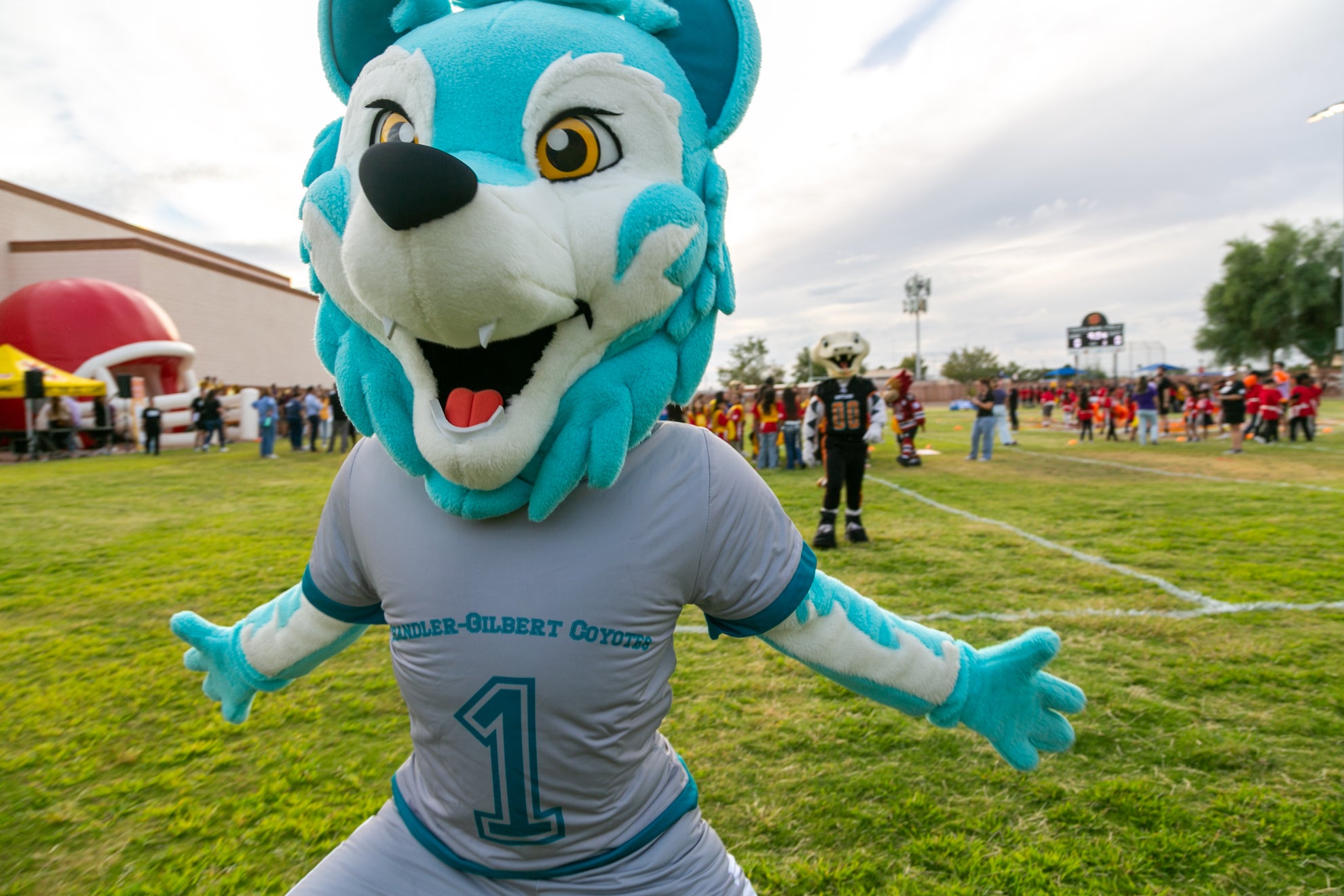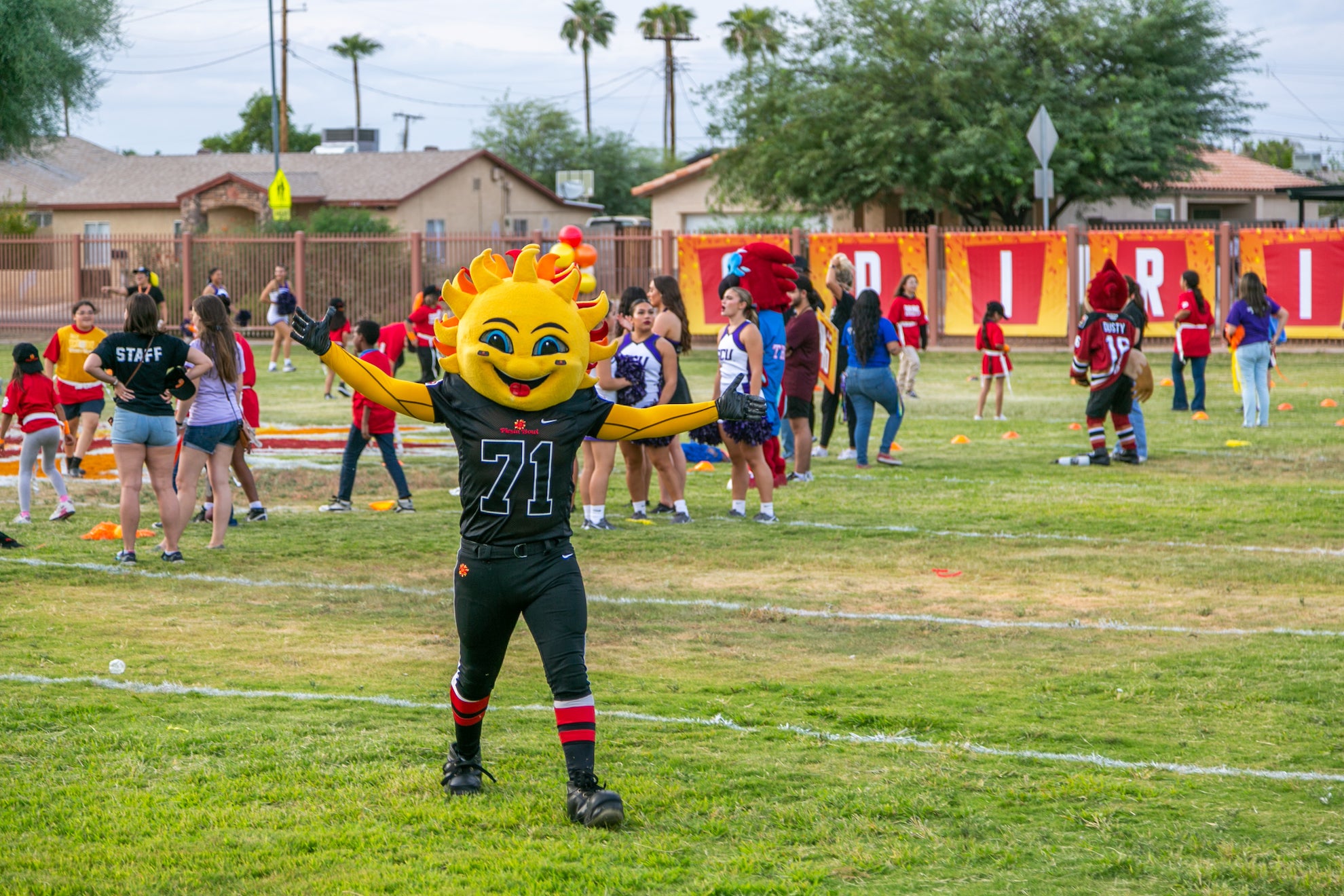 See video at https://youtube.com/shorts/vEBMzKbLLCk.
Find all the photos at https://www.facebook.com/media/set/?vanity=chandlergilbertcc&set=a.695278859298830.