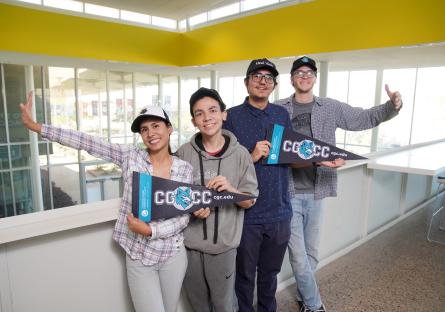 Calling all current and future Coyotes! The Spring semester officially begins on January 14th, and if you haven't enrolled yet, it's not too late to make it happen.
Spring peak enrollment days are Monday, January 9, though Friday, January 20, so make plans now to meet with an advisor and get your schedule set. The hours for Enrollment Services (Pecos & Williams) during this time are:
       > Monday and Tuesday - 8:00 am - 6:00 pm
       > Wednesday, Thursday, and Friday - 8:00 am - 5:00 pm
There will be a special Saturday enrollment date on January 14 at the Pecos campus, open for in-person services only
. The advisors will see students from 9:00 am - 1:00 pm

and be providing walk-in support

.
PLEASE NOTE: Live Enrollment Support and Text services will not be available.  
Search for classes in advance at https://classes.sis.maricopa.edu/?institutions%5B0%5D=CGC08.
The CGCC Pecos campus is located at 2626 E. Pecos Road, Chandler, AZ. The Williams campus is located at 7360 E. Tahoe Avenue, Mesa, AZ.
Visit https://www.cgc.edu/admissions for additional Admissions information.