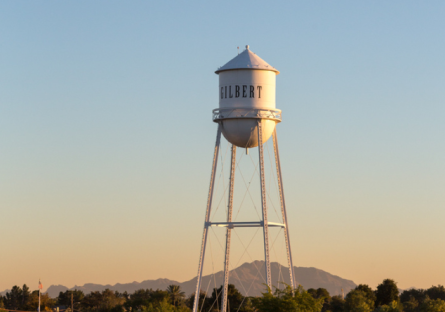 Gilbert residents: Are you looking for a scholarship? Apply now for the #GilbertTogether resident career training scholarships at https://bit.ly/3CLPuWv.
If you live in or own a business in Gilbert, you are eligible to apply for this local scholarship offered for tuition at Chandler-Gilbert Community College (CGCC) and Mesa Community College (MCC).
The scholarships are part of the #GilbertTogether Business Recovery Program and cover the cost of tuition, registration, and course fees for a variety of programs to prepare for careers in business, healthcare, information technology, manufacturing, and trades. The career areas offered are in high demand, with the potential to earn more than the median Maricopa County wage.
Individuals may choose career-based training or classes working toward earning an associate's degree. Many of the short-term Certificate of Completion (CCL) training programs can lead to careers with competitive wages that are in-demand in the East Valley.
Those enrolled in the #GilbertTogether scholarship program will also have the opportunity to enhance their professional skills through online modules that feature self-guided activities and assessments that help job seekers prepare for interviews and a career. Plus, students can connect to potential employers through a new partnership program between Maricopa County Community College District and Pipeline AZ, a local job board and career development platform. 
Visit mesacc.edu/workforce-development/GilbertTogether for additional information.