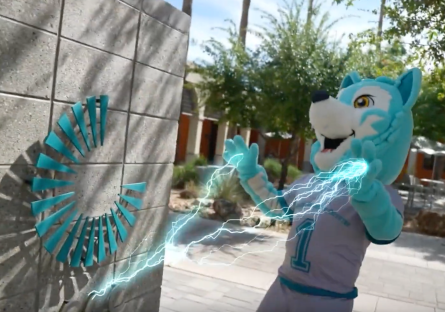 Group Comes Together to Make Movie Magic
The 2023 Coyote Con, sponsored by the CGCC Libraries, featured an assortment of superhero themed events for students. Of those, 'You Oughta Be in Pictures!' was a one-hour film challenge created by the college's Theatre Department.
During the event, CGCC students worked with a professional cinematographer to create a short film in just one hour, exploring the super powers inherent in us all, from dance to flight to scientific cures.
It starts when Cody the Coyote, the CGCC mascot, gains super powers from a sign on campus. He soon shares the magic with CGCC students, and then the fun begins.
Those who joined in the filming needed no acting experience or memorized lines, just a sense of adventure! The group filmed all over campus, including inside the pavilion, in a number of spots outdoors, and in the Performing Arts Center using a green screen.
A variety of students, faculty, and staff contributed to the final product, called 'CGCC: Cultivating Strengths!'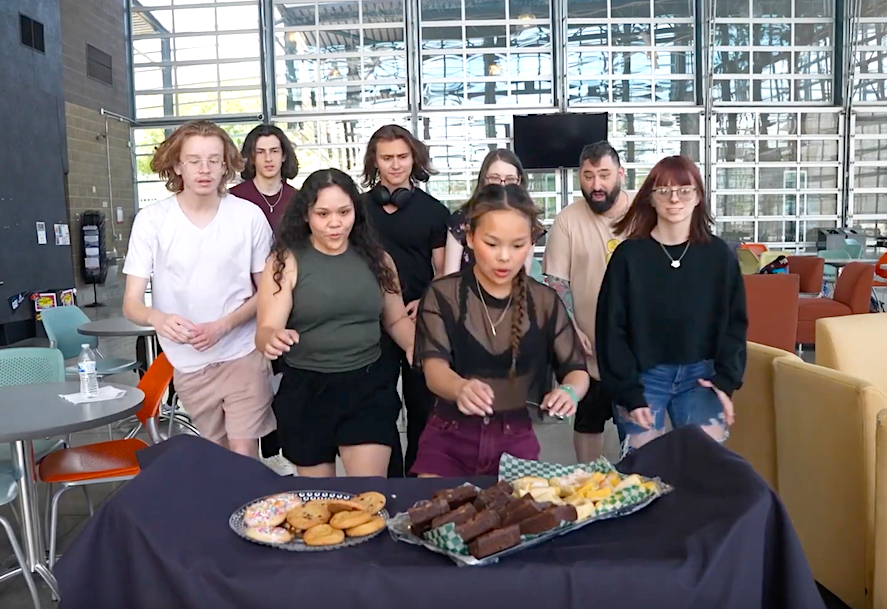 Watch the video now, or on the CGCC YouTube at https://youtu.be/IEyB7whu-Cs.
Credits: Director/Writer: Shalynn Reynolds
Cinematographer/Co-director/Editor: Adolpho Navarro of N'Raged Media
Employees: President Greg Peterson, Corey Wick, Beth Jacobson, Iris Ishikawa, and Kim Chuppa-Cornell
Students: Myah Mecone, Corey Grantham, Darren Tafoya, Sam Hall, Grace Gray, Angelica Escobar, Logan Bailey, Evan Randall, Angeline Mobley, Makenzie Lewis, Mario Villa, Tyler Geroux, and Andrew McMaster
Want to know more about Performing and Visual Arts classes at CGCC? Visit https://www.cgc.edu/campus-life/arts to learn more.