Student Highlights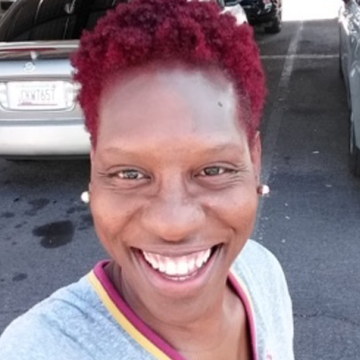 Donna Anderson
Degree/Area of Study: Occupational therapy
Donna is a proud mom and first-generation college student with aspirations of helping others as an occupational therapist.
---
What are/were your next steps after CGCC?: I plan to transfer to a university to complete my bachelor's degree.
What is your ultimate career goal?: My goal is to help others as an occupational therapist.
What makes your story unique?: I'm a first-generation college student and a mother.
What campus resources do you utilize at CGCC?: I take advantage of all of the services CGCC offers, including the library, computer lab, tutoring, counseling and student center pavilion.
What extracurricular activities are you involved in?: I'm a member of the Black Student Union, HELP Club and Women Rising. I also work for student life and participate in many of their events.
What surprised you the most when you arrived at CGCC?: The atmosphere on campus was the most surprising to me. It's such a vibrant campus full of activity.
How did CGCC faculty and staff support your success?: All of the faculty and staff are so supportive and always willing to lend a helping hand.
How did you choose your major/program of study?: I love helping people!
Why did you choose CGCC?: CGCC is close to home, so it's easy for me to get to and from campus.
What experiential/hand-on projects did you participate in?: I've participated in the Into the Streets service-learning event.
What would you tell a prospective student considering their college choice?: Enjoy the beautiful campus, take advantage of all of the resources and get involved in clubs and organizations!