Hudson Whillock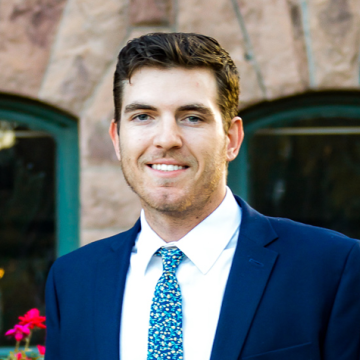 Hudson Whillock
Degree/Area of Study: Engineering
Hudson participated in dual enrollment and put the "student" in "student-athlete" during his time at Chandler-Gilbert.
---
Where has life taken you since CGCC?: After I graduated from Chandler-Gilbert, I transferred to ASU where I studied industrial engineering. I graduated Summa Cum Laude in December 2019 and was named the Industrial Engineering Outstanding Graduate. Currently, I am in grad school, studying industrial engineering with a concentration in industrial statistics.
What is your ultimate career goal?: I am currently employed part-time at Intel. I would like to continue with the company after I earn my master's degree and become a full-time engineer.
What makes your story unique?: I played baseball for two years and was elected as a captain for my sophomore season. As a student-athlete, I had to balance my schoolwork with practices and games.
What campus resources did you utilize at CGCC?: I utilized advising services to help me create flowcharts and maps of my courses, which allowed me to seamlessly transition to ASU.
What extracurricular activities were you involved in?: In addition to playing baseball, I was also a member of Phi Theta Kappa (PTK) Honor Society. I participated in the Desert Code Camp and volunteered with the Hermanas event.
What surprised you the most when you arrived at CGCC?: The small class sizes. My professors were always accessible because of the smaller classes.
How did CGCC faculty and staff support your success?: Head Baseball Coach Russ Luce helped me manage my commitments to the team with the rigors of the engineering program. Professor Bassam Matar was my mentor and played an instrumental role in helping me succeed in my engineering classes.
Why did you choose CGCC?: I took dual enrollment classes through CGCC while in high school, so it was easy for me to transition to a full-time student here after graduation. The small class sizes provide a more one-on-one feel with professors. CGCC is a very affordable option and allowed me to graduate college debt-free.
What would you tell a prospective student considering their college choice?: Take advantage of dual enrollment to earn college credit while in high school. It will give you a jump start in college and save you time and money. CGCC is a great choice both financially and academically.