Student Highlights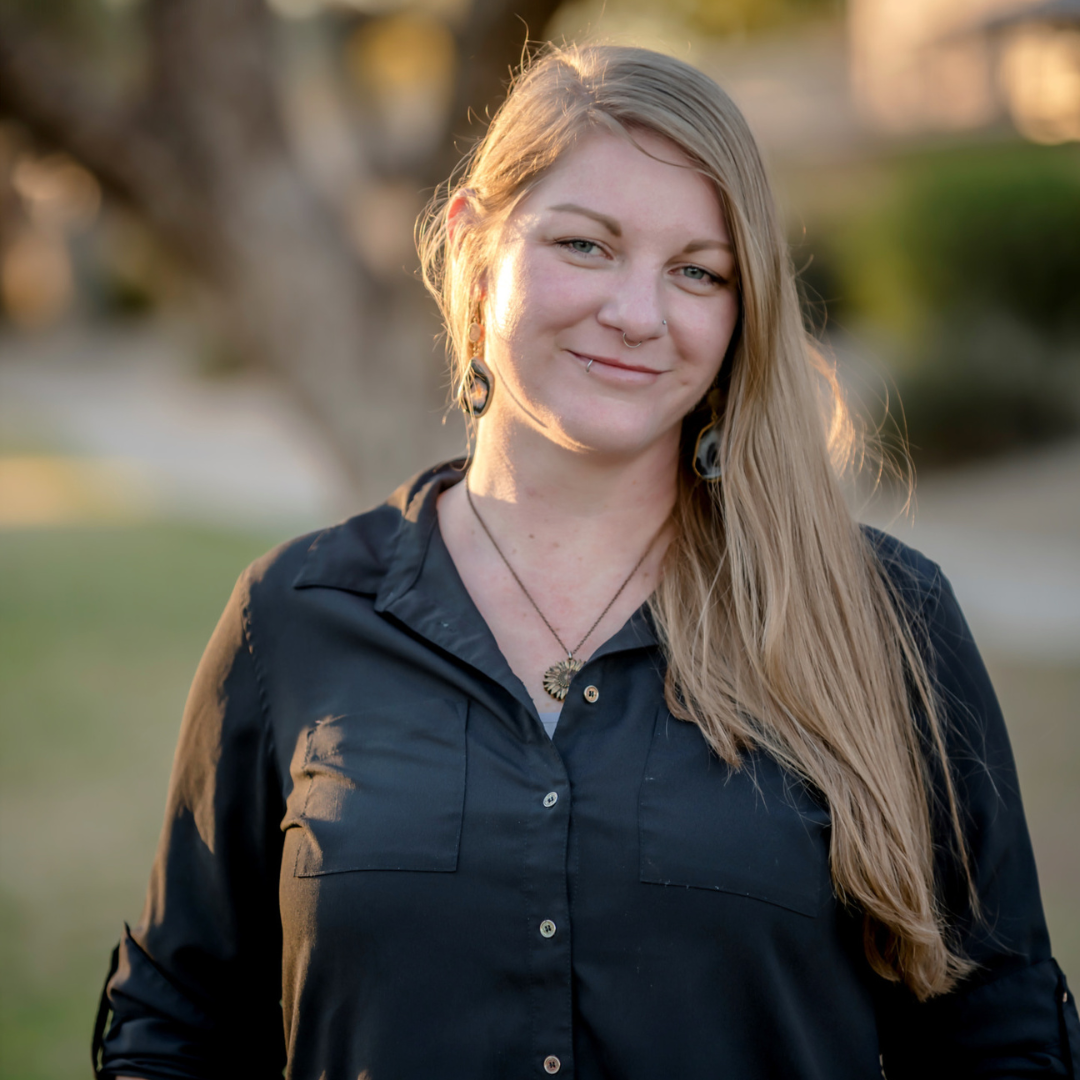 Tasha Reynolds
Degree/Area of Study: Electrical Engineering, Electrical Power and Energy Systems
Tasha Reynolds grew up as a Navy brat and traveled the country with her parents and four brothers. She has had a variety of challenges through life from her father passing from cancer, to being a teen mom, military wife then single parent, and more, but her education has always been a top priority and her way to see beyond the hard times. She now has four kids, a loving fiancé, six degrees, and a career that brings her great pride and makes a positive impact on humanity!
---
Where has life taken you since CGCC?: I am an electrical engineer with Northrop Grumman's Space Systems team. I work on the electrical power subsystem, including a variety of circuit card assemblies and boxes that are implemented on satellites. I facilitate several programs with their processes from build, to test, to implementation and everything in between!
What is your ultimate career goal?: I am loving the technical experience I am currently gathering, but look forward to joining leadership and making an impact on programs, processes, and people at a higher level. I also really enjoy spreading the fun of STEAM (science, technology, engineering, arts, math) and do my best to participate in outreach opportunities and mentoring.
What makes your story unique?: I earned my first undergrad degree in Art Studies from ASU, then decided I wanted to make a positive impact in students' lives and continued to earn my Masters in Special and Elementary Education from ASU. I was fortunate to have my own self-contained special education class for four years with an A+ school and amazing kids, but decided with my family that we wanted greater financial freedom to provide the life we wanted for our kids and life goals. It would require starting the new engineering degree over since art and special education do not require much science and math, but I knew I was capable, hard working, and had the support of my loved ones. I had to turn down vacations and work on my education nearly 24/7 for the next four years, but I had a goal and it was more than worth it!
What campus resources did you utilize at CGCC?: I visited teachers during their office hours, took advantage of the tutoring centers with peers regularly, visited the computer lab daily, and joined the honor society at CGCC.
What extracurricular activities were you involved in?: I had the opportunity to participate in some outreach events such as teaching a junior high class the basics of C++ programming with my peers and awesome teacher. Thanks to the honor society requirements, I attended and learned from several talking panels and events hosted at CGCC. I also took interesting classes for fun, such as building a guitar and athletics like weight training and yoga.
What surprised you the most when you arrived at CGCC?: When I originally attended CGCC in 2005, I was pleasantly surprised by the smaller campus and classes compared to the MCC campus on Dobson.
How did CGCC faculty and staff support your success?: The faculty and staff of CGCC took the time to know me and my goals. Since I had made such a big leap from teaching special education to starting over with engineering, I took the responsibilities very seriously, got all of my assignments done with quality, and asked a lot of questions to clarify my understanding along the way. The faculty and staff were happy to have these discussions and encouraged my continued success in this new journey. In fact, I ended up giving my resume to a faculty member as I was wrapping up my sophomore year, and that exchange led to my technical internship at Northrop Grumman. I have been with the company and experienced amazing opportunities ever since! I have continued to keep in contact with a couple CGCC teachers since I moved on to ASU in 2019.
Why did you choose CGCC?: I chose CGCC for the smaller campus/class sizes and the strong engineering program. It was also more affordable than jumping back into ASU and relatively close to my home. My more recent degrees with CGCC were mostly because of the excellent engineering program, since I needed a strong foundation before going back to ASU.
What would you tell a prospective student considering their college choice?: I highly encourage the engineering program at CGCC whenever I get the chance! My son is interested in software engineering, and we have discussed this as a great option if he doesn't choose to go directly to university. It is an affordable option for continuing your education and accelerating your career!