Counseling
Our Counseling Faculty is a staff of highly trained professionals with years of experience, ready to help you address life-management issues related to your college experience.
---
Residential Counseling Faculty
---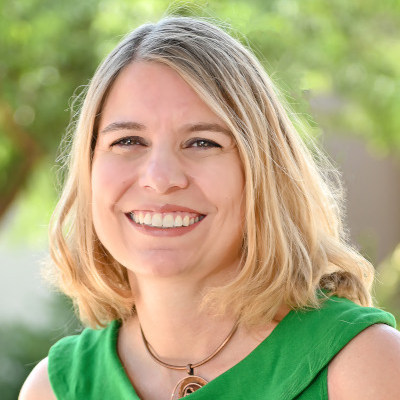 Nikki Nieset, Ph.D. 
CGCC Counseling Faculty
Bradshaw 101
* Dr. Nieset is serving as our college Faculty Development Coordinator and will be unavailable for student counseling appointments.
In addition to teaching courses in our new Counseling & Applied Psychological Sciences major, Dr. Nikki Nieset works with CGCC students to help them overcome challenges and meet their personal, academic, and career goals.
Dr. Nieset earned her M.Ed. in Counselor Education and her Ph.D. in Counseling Psychology, both from Arizona State University. She developed a passion for working with college students, both inside and outside the classroom, and has taught a range of undergraduate and graduate courses for nearly 20 years. Across different levels, one theme in her courses is an emphasis on helping each student discover and find success in pursuing their own direction in life. In counseling students, Nikki enjoys helping individuals manage stress and overcome anxiety; engage in career exploration and vocational development; navigate major life transitions; optimize academic functioning using a strengths-based approach; and provide support for our multicultural and LGBTQ+ students.
"Just when the caterpillar thought the world was over, it became a butterfly." ~ proverb 
---
Ryan Adams, Ph.D.
Counseling Program Co-Director, Services
CGCC Counseling Faculty
Bradshaw 101
Originally from the Chicago metro area, Dr. Adams moved to the Sonoran Desert to attend Arizona State University where he received his M.Ed. in Counselor Education and Ph.D. in Counseling Psychology. His professional counseling experience includes working in vocational training settings, hospitals, home services, and a significant focus on college/university populations. He previously lived in the Washington, D.C. metro area where he served as clinical director of counseling services, taught and provided counseling services at a variety of higher education institutions. Dr. Adams was thrilled to return to Arizona and become a Chandler-Gilbert Coyote!
As Counseling Faculty, Dr. Adams is passionate about teaching and providing guidance around strategies for student success and academic/career exploration. He enjoys teaching emerging helpers in the Counseling & Applied Psychological Science (CAP) courses, as well as our student success courses which motivate students to identify and harness their own personal strengths as they develop the skills necessary to pursue their academic and career passions. Additionally, Dr. Adams provides counseling support to students in the areas of academic, career, or personal planning. In doing so, he takes a person-centered approach in assisting students through their own motivational enhancement, self-exploration, and problem-solving.
"No act of kindness, no matter how small, is ever wasted." ~ Aesop
---
Audra Wolfe, M.C.
Counseling Program Co-Director, Academics
CGCC Counseling Faculty
Bradshaw 101
Before joining the Counseling program full time, Audra Wolfe worked at Chandler-Gilbert Community College as an Adjunct Instructor, beginning in 2007, teaching over 20 semesters of Counseling Personal Development classes. During this time, she also worked as a high school guidance counselor, concentrating on student success in the area of career and college readiness. Prior to that, Audra had a wonderful opportunity to consult with a group of psychologists performing various counseling responsibilities, including training a culturally diverse population of counselors in England, Lebanon and Australia.
Professor Wolfe earned her Associate of Arts degree from Mesa Community College, and both her Bachelor of Science in Psychology and Masters of Counseling from Arizona State University. Being an alumni of a Maricopa Community College, she has first-hand knowledge of the student experience, and the challenges and opportunities of transitioning to a university. 
Audra is enthusiastic about student success and has an extensive background working with them to help overcome obstacles and reach their goals. She enjoys providing counseling support to students in the areas of career exploration, anxiety and stress reduction, communication skills and personal development. 
"Live life as if you were to die tomorrow. Learn as if you were to live forever." ~ Gandhi 
---
Virginia Edwards, M.C.
CGCC Counseling Faculty
Engle 209
Virginia Edwards graduated from ASU with a B.A. in Bilingual Education and a Masters in Counseling. Even though she is a proud Sun Devil, she is equally proud of her long family line of Yuma High School Criminals. Yes, the mascot is a Criminal and the reason has to do with the Yuma Territorial Prison. Interesting story if you want to research it.
Virginia has been at CGCC for twenty years. She first taught English classes to second language learners wanting to improve their English skills in an academic setting. She was also a Division Chair for six years and has participated in various college wide initiatives. She now focuses on the College Success courses, CPD115 and 150 and the Multicultural class, CPD160.
"Grant me courage to serve others; For in service there is true life." ~ Cesar Chavez
---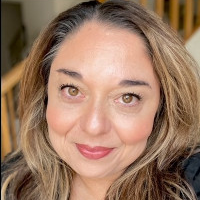 Yasaman Parsi, M.C., M.Ed.
CGCC Counseling Faculty
Bradshaw 101
Yasaman holds Master's Degrees in Counseling (M.C.) and in Secondary Education: Curriculum and Instruction (M.Ed.). In addition to serving as an adjunct faculty member at CGC, she has previously worked as a counselor, educator, and trainer in a variety of higher education institutions, schools, private practice, and community agencies. Her diverse life experiences as an Iranian-American refugee and immigrant have added to her deep desire to engage in meaningful work connected to addressing justice and equity in mental health. She has worked in the United States and internationally, helping train mental health providers in working more effectively with the communities they serve.
Yasaman believes awareness is the first step towards creating change in your life and is dedicated to helping students, whether in the classroom or in a counseling session, to gain a higher level of awareness and understanding in terms of their career, academics, and personal experiences.
"Lost as we feel, there is no better Compass than compassion." " ~ Amanda Gorman
---
Adjunct Counseling Faculty
---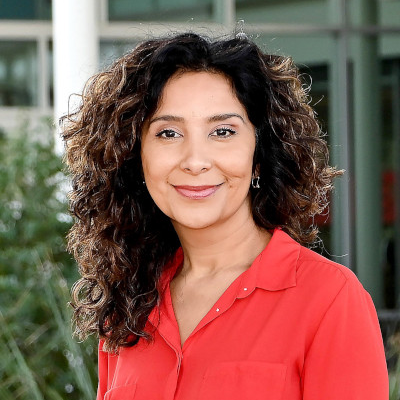 Violet Nelson, M.C., M.Ed.
Adjunct Counseling Faculty
Violet attended Estrella Mountain Community College, Glendale Community College, and ultimately earned her Associates in Arts and Associates in General Studies at Mesa Community College before transferring to Arizona State University where she earned a Bachelor of Science in Justice Studies, Master of Counseling and Master of Education Curriculum and Instruction.
As a student who moved often due to economic circumstances she remembered the wise advice given to her from an educator, "get involved and make connections." As a community college transfer student she understood the need to get involved. While at Mesa Community College she volunteered as an Upward Bound outreach mentor to first generation students within the school system in Mesa. The experience proved to be one of many stepping stones that lead to her extensive work within correctional facilities, mentorship programs and for the past 17 years in education as a school counselor.
Violet enjoys providing counseling support in communication skills, personal development, career exploration and educational skills building. She identifies as a bilingual (Spanish speaking) counseling faculty who promotes safe spaces for learning through self-exploration and use of growth mindsets to meet a student's needs. Her areas of interest are community building, restorative practices, multicultural understanding and hope theory.
"No matter what your ability is, effort is what ignites that ability and turns it into accomplishment." ~ Carol S. Dweck
---
Amy Boylan, M.C.
Adjunct Counseling Faculty
Amy has resided in Arizona for many years and received her Bachelor of Social Work Degree and her Master of Counseling Degree from Arizona State University. Prior to joining the team at Chandler Gilbert Community College, Amy worked with college students in other Arizona settings both at the University and Community College levels. Amy believes that college offers a unique experience for personal and educational growth. She is passionate about encouraging students to seek out various learning opportunities and services available to them at the college to help them get the most out of their college experience while they work toward achieving future goals.
In addition to working with students Amy has provided counseling services to people of all ages in a wide variety of settings. She is particularly interested in compassion and mindfulness related studies.
"If you want others to be happy, practice compassion. If you want to be happy, practice compassion." ~ the Dalai Lama
---
Maleka Ausborne, M.S., M.B.A.
Adjunct Counseling Faculty
Originally from Atlanta, GA., Maleka Ausborne moved to AZ in 2012. She earned her Bachelor's in Psychology with a minor in Sociology from Georgia State University. She went on to earn a Master's degree in Counseling Psychology and MBA in Healthcare Management from Capella University.
Maleka has worked in the Behavioral Health field for more than 16 years providing services to both adolescents and adults including but not limited to: individual, family, & group counseling; crisis and inpatient behavioral health facilities for substance abuse & mental health services (Community Bridges), and community mental health agencies (Black Family & Child Services). Maleka's career in behavioral health began with her first job as a Child Protective Service Investigator/Special Victims, mainly coordinating with the local police department on cases of sexual abuse and trauma of individuals under the age of 17. Additionally, she has worked as an educator both in-person and online classrooms for several colleges/universities' undergraduate programs. She has taught many courses including College Success classes that focused on the development of essential academic skills, educational planning and career exploration.
Maleka's interests include reading, researching, and traveling. She has a passion for helping others during difficult times/situations, as well as assisting others with developing their ideas and visions no matter how big or small. Her vision is seeing the "bigger picture".
"We need to do a better job of putting ourselves higher on our own 'to do' list" ~ Michelle Obama
---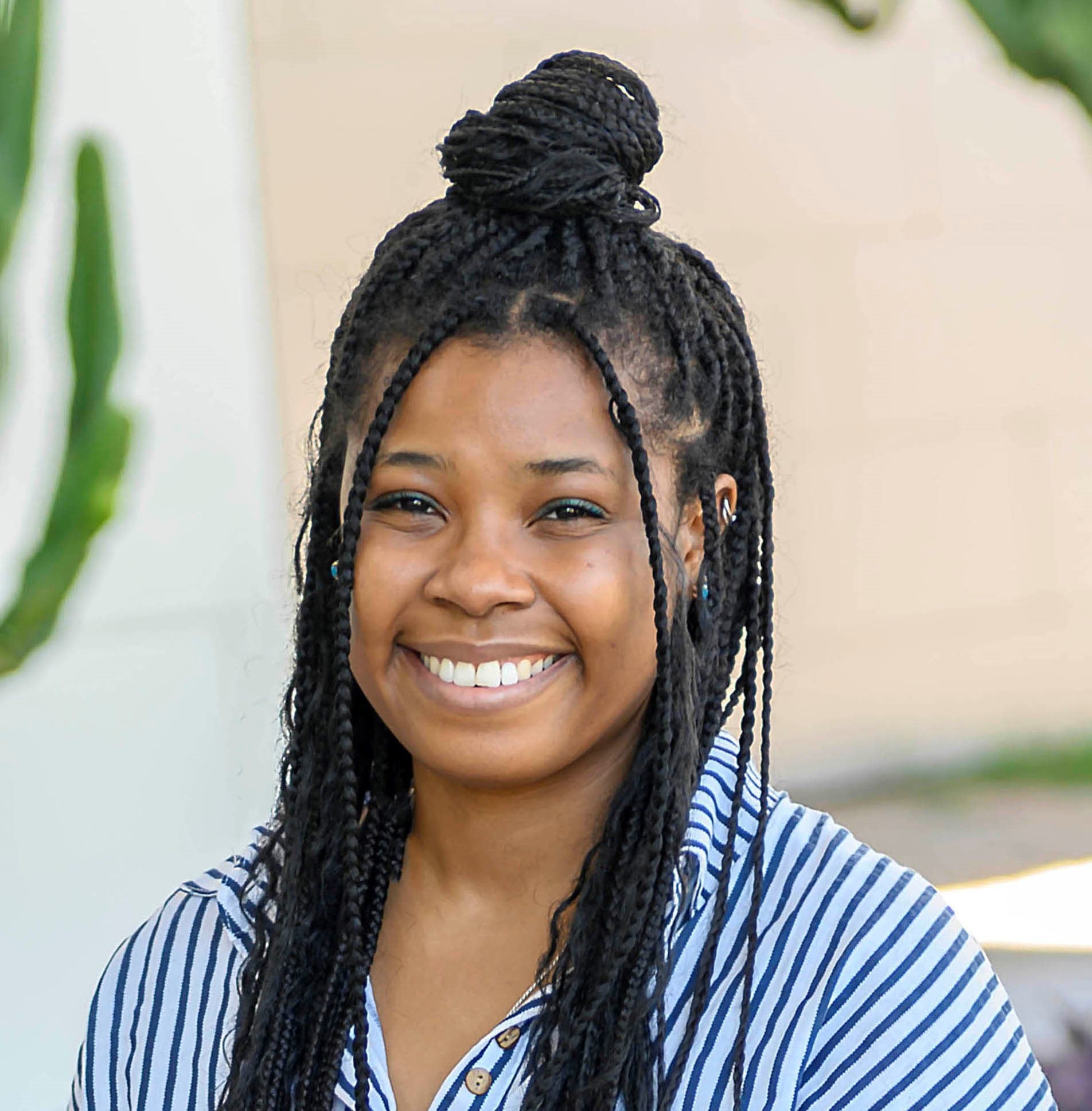 Jaelen Westbrook, M.C.
Adjunct Counseling Faculty
Jaelen holds a Masters of Counseling degree, and is currently working towards her Ph.D. in Counseling Psychology at Arizona State University. Jaelen's counseling experience has focused on working with children, adolescents, and young adults to address a variety of concerns related to behavioral and emotional well-being. She has found a home working as an advocate within the counseling field, particularly for historically underserved populations, and strives to guide others in becoming advocates for themselves.
Jaelen's primary area of focus is implementing prevention and early intervention strategies as a first line of defense to any obstacles students may face. She strongly believes that providing the right tools early on can make the biggest difference in students' academic persistence and ultimate achievement of their future goals.
"Life isn't about waiting for the storm to pass. It's about learning how to dance in the rain." ~ Vivian Greene
---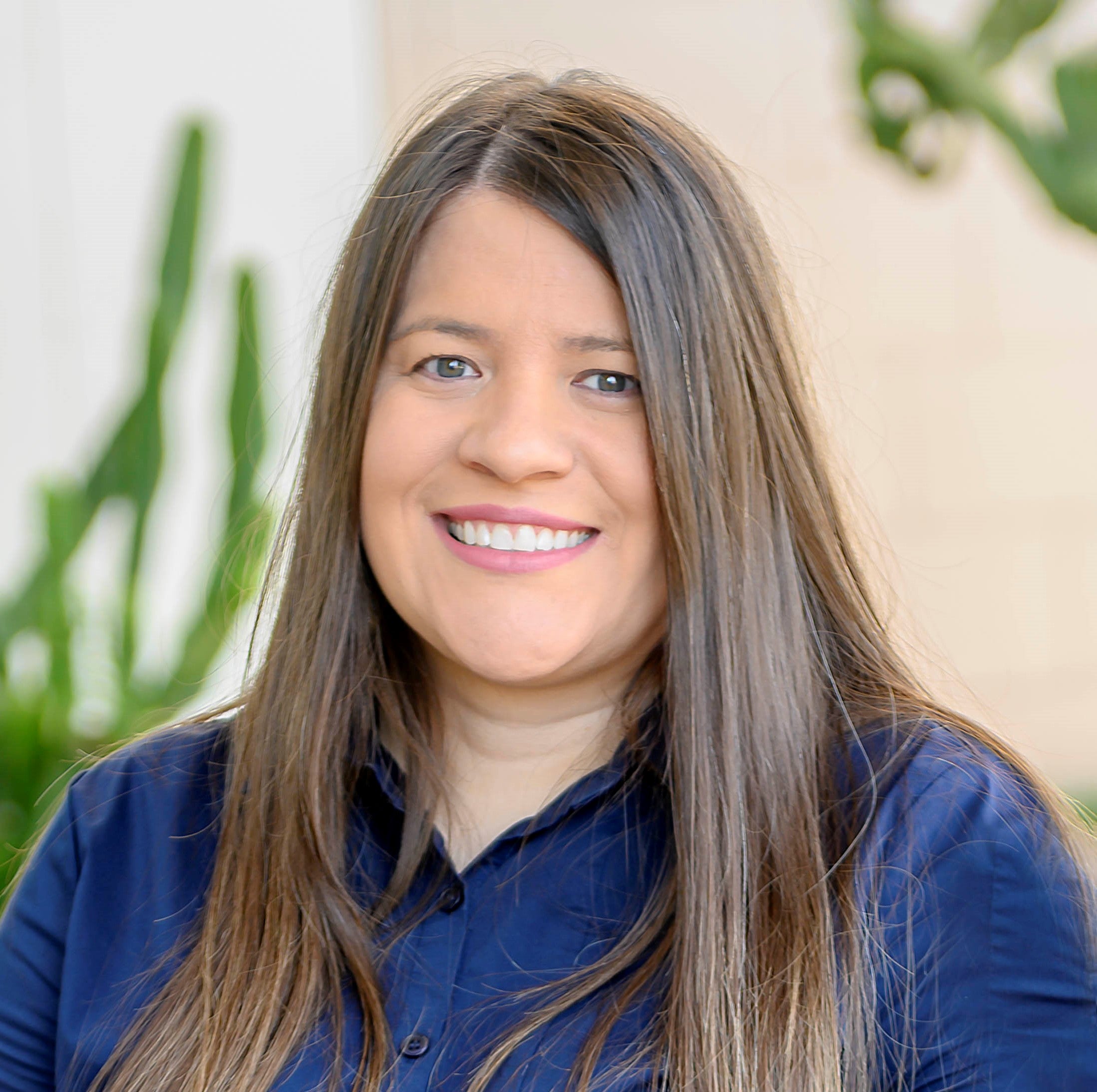 Linda Bohnet, M.A., MAFP
Adjunct Counseling Faculty
Linda is originally from Alaska. She moved to Arizona in 2007 and earned a Master's Degree in Forensic Psychology from Argosy University and completed a second Master's Degree in Clinical Mental Health Counseling from Northern Arizona University. She is currently continuing her education and pursuing a Doctor of Heath Sciences degree. Linda has previously served as an adjunct faculty member within MCCCD where she taught several psychology courses both in-person and online. Her professional counseling experience also includes the management of behavioral health facilities and clinics, as well as providing direct services in community mental health, recovery care, and intensive care treatment settings. She has experience with providing multiculturally competent care, trauma informed care, and working with the D/deaf and hard-of-hearing population.
As a person who identifies with a severe hearing loss, she can uniquely support other individuals with deafness in overcoming obstacles to achieve their goals. However, regardless of ability status, Linda is passionate about providing counseling services to individuals of all ages and backgrounds in advancing their academic, career planning, and personal development goals (e.g., communication, anxiety/stress management, accessing community resources and coaching).
"While they were saying it couldn't be done, it was done." ~ Helen Keller
---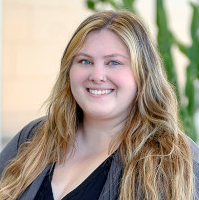 Lauren Hocker, M.C.
Adjunct Counseling Faculty
Lauren holds a M.A. in Psychology from California State University Los Angeles and a Masters of Counseling from ASU, where she is also currently pursuing a Ph.D. in Counseling Psychology. Lauren has counseling experience in a variety of settings, including Veteran Affairs, college/university, and community agencies. She has focused experience in working with trauma related issues. Additionally, she has experience with career and major exploration and decision making. Lauren has taught several undergraduate courses related to career and major development, counseling, and psychology. She has broad experience in supporting diverse populations, including young children, college students, and older adults.
"Every time we ask a question, we're generating a possible version of a life. ~ David Epston