Take what you need from the Coyote Cupboard
Chandler-Gilbert's food pantry is called the Coyote Cupboard, and you can find one on both the Pecos and Williams Campuses. Coyote Cupboards offer free non-perishable food, household items, and school supplies for CGCC students and employees. Operated in partnership with Matthew's Crossing Food Bank, the Coyote Cupboard is dedicated to ensuring no one in our community goes hungry or without certain necessities. Items available include canned foods, pasta, snacks, drinks, toiletries and personal items.
---
Pecos Campus
Monday - Thursday, 9 a.m.-5 p.m.
Student Center Pavilion - Front Desk
 
Williams Campus
Monday - Friday, 9 a.m.- 5 p.m.
Bridget Hall Info Counter
---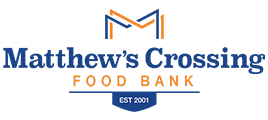 Coyote Cupboard is made possible by the generous donations of Matthew's Crossing Food Bank, a local 501(c)(3) non-profit charitable organization. Matthew's Crossing Food Bank provides assistance for East Valley individuals and families with needs associated with hunger. Visit their website to learn more about their mission and to get involved.
---
Monthly produce distribution
We are proud to partner with United Food Bank to serve the students, staff and members of our community with monthly giveaways of fresh produce. Check out the dates for distribution on the Pecos and Williams Campuses. For volunteer opportunities to get involved, contact student.life@cgc.edu.
Food Pantry
Association of Arizona Food Banks
AAFB's Food Providers Directory is the largest database of emergency food options (food banks, pantries, soup kitchens, shelters, and others that distribute emergency food) in Arizona:
Find nearby emergency food for yourself or someone you know struggling with hunger
Locate food donation and volunteer opportunities close to you
Reference emergency food options if you are a caseworker who makes referrals to clients needing assistance
Supplemental Nutrition Assistance Program (SNAP)
The U.S. Department of Agriculture (USDA) administers SNAP at the federal level through its Food and Nutrition Service (FNS). The goal of the program is to help provide healthy food to low-income families with children and vulnerable adults. Simply put, SNAP helps low-income people and families buy the food they need for good health.
The Arizona Supplemental Nutrition Program for Women, Infants, and Children (WIC) provides nutrition education and breastfeeding support services, supplemental nutritious foods, and referrals to health and social services. WIC serves pregnant, breastfeeding, and postpartum women; infants; and children under the age of five who are at nutritional risk. The WIC Program is funded by the United States Department of Agriculture.
Produce on Wheels With-Out Waste
The Borderlands P.O.W.W.O.W. program operates during our produce season, typically November through August. Every week, usually on Saturdays, P.O.W.W.O.W. host sites are held in cities around Arizona. These sites are hosted by community organizations (churches, civic organizations, schools and universities.) Visit any of our P.O.W.W.O.W. sites and leave with up to 70 pounds of fresh produce, all just for a contribution of $12. Find a P.O.W.W.O.W. site close to you.
This is a food-distribution program administered by The 3000 Club, a nonprofit charitable organization. For a donation of $10 in Phoenix and Tucson, and $15 in Northern Arizona, you can get up to 60 pounds of fresh produce to share with your friends, family, neighbors, or other people in need. Doing so also helps rescue good fresh produce from going to the landfills. Additional locations are opening — you can check the most recent updates on the 3000 Club's schedule page.
Food Pantry
Donate to Coyote Cupboard food pantry today!
Interested in paying it forward? Learn more about how you can donate toward the Coyote Food pantry fund today. Your donation tax-deductible donation will help feed students in need.
When making a donation on the Giving Form, please select "CGCC Coyote Cupboard (Food Pantry)" as the Designation.